INRICH Member Profile Card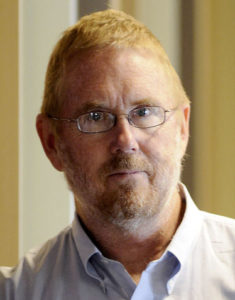 Thomas Boyce
University of British Columbia
---
Tom is the Sunny Hill Health Centre/BC Leadership Chair in Child Development in the Human Early Learning Partnership and the Centre for Community Child Health Research at the University of British Columbia. He is also Co-Director of CIFAR's Experience-Based Brain and Biological Development Program and a member of Harvard University's National Scientific Council on the Developing Child. He completed his baccalaureate degree in philosophy and psychology at Stanford University and an MD at Baylor College of Medicine. He then did pediatric residency training at the University of California, San Francisco and was named a Robert Wood Johnson Foundation Clinical Scholar at the University of North Carolina, Chapel Hill. Prior to his appointment at the University of British Columbia, he spent twenty years on the pediatrics and public health faculties of the University of California, San Francisco and Berkeley.
---
Type of member: Regular
---
Telephone: 604 827 4465
Email Address: tom.boyce@ubc.ca
Mailing Address: 440-2206 East Mall, Vancouver, BC V6T 1Z3, CANADA
---
Current research interests
A social epidemiologist and developmental-behavioral pediatrician, Tom's research addresses the interplay among neurobiological and psychosocial processes leading to socially partitioned differences in childhood disease. Studying the interactive influences of socioeconomic adversities and neurobiological responses, his work has demonstrated how psychological stress and neurobiological reactivity to aversive social contexts operate conjointly to produce disorders of both physical and mental health in childhood populations. A central goal of his work is the development of a new synthesis between biomedical and social epidemiologic accounts of human pathogenesis and an articulation of the public health implications of this synthetic view.
Research priorities
Pathways and mechanisms: Cumulative and additive social risk exposures (e.g. transient v. persistent poverty). Stress and allostatic load. Social into the biological and epigenetic. | Methodological issues: Need to study social gradients as well as poverty. Multi-level studies - Society, Family & Individual.
---
Selected publications
Boyce, W. T. (2006). Social Stratification, Health, and Violence in the Very Young. Annals of the New York Academy of Sciences, 1036(1), 47-68. doi:10.1196/annals.1330.003
Boyce, W. T., & Ellis, B. J. (2005). Biological sensitivity to context: I. An evolutionary–developmental theory of the origins and functions of stress reactivity. Development and Psychopathology, 17(02). doi:10.1017/s0954579405050145