INRICH Member Profile Card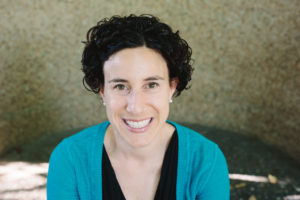 Natalie Slopen
Department of Epidemiology and Biostatistics, University of Maryland
---
Natalie Slopen joined the Department of Epidemiology and Biostatistics at the University of Maryland College Park in the fall of 2014. Dr. Slopen's research focuses on social influences on health, health disparities, and psychological and biological mechanisms through which childhood experiences are embedded to increase risk for later chronic diseases. The overarching goal of her research is to identify processes and conditions that can be targeted by interventions in order to reduce health disparities and promote health over the life course. Dr. Slopen completed her Doctorate of Science in Social Epidemiology at the Harvard School of Public Health, and her postdoctoral fellowship training at the Center on the Developing Child at Harvard University.
---
Type of member: Regular (since 2017)
---
Telephone: 13014056589
Email Address: nslopen@umd.edu
Website Address: https://sph.umd.edu/people/natalie-slopen
Mailing Address: 255 Campus Dr. School of Public Health Building, EPIB
---
Research priorities
Pathways and mechanisms: Cumulative and additive social risk exposures (e.g. transient v. persistent poverty). Stress and allostatic load. Social into the biological and epigenetic. Intergenerational influences. | Methodological issues: Methods for examining change over time including longitudinal effects studies. Need to study social gradients as well as poverty.
---
profile updated: 06/16/2017