INRICH Member Profile Card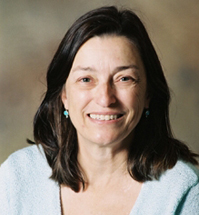 Elaine Wethington
Department of Human Development, Cornell University
---
Dr. Elaine Wethington is Professor of Human Development, Sociology, and Gerontology in Medicine at Weill Cornell Medicine. She is one of the Associate Directors of the Bronfenbrenner Center for Translational Research. She is editor-in-chief of Society and Mental Health, the official journal of the Section of the Sociology of Mental Health of the American Sociological Association. Since 2003 she has been Co-Director and Director of the Pilot Study Core for the Cornell Edward R. Roybal Center for the Translation of the Behavioral and Social Sciences of Aging, the Translational Research Institute on Pain in Later Life. She is also one of the co-investigators of the Program in Youth Development and Engagement in BCTR, directing the social media project.
---
Type of member: Regular (since 2017)
---
Telephone: (607) 255-2918
Email Address: ew20@cornell.edu
Website Address: http://www.human.cornell.edu/bio.cfm?netid=ew20
Mailing Address: M Van Rensselaer Hall, Room G96, Cornelle University
---
Current research interests
Dr. Elaine Wethington's major research interests include social relationships, integration, and isolation in midlife and older adulthood, and the role of stressful in affecting mental and physical health across the life course. Her current research focuses on developing efficient measures of toxic stress in families, relationship transitions, and exposure to major and minor stressors that can be used in longitudinal studies of the population in surveys, randomized controlled trials with frequent follow-up, and on smartphones.
---
profile updated: 06/16/2017