INRICH Member Profile Card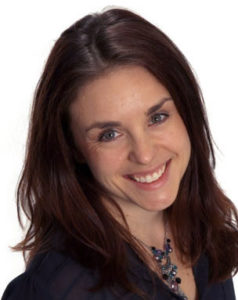 Anna Pearce
University of Glasgow
---
Anna has been carrying out a range of research relating to child health inequalities since 2004, first at the UCL Institute of Child Health (2004-2017) and more recently at the MRC/CSO Social & Public Health Sciences Unit at the University of Glasgow. Presently she is carrying out a Wellcome Trust funded project, using the complementary strengths of cohorts and linked administrative data in Scotland and the UK, to ask: What factors lie on the causal pathway between socio-economic circumstances and children's health; Can we better predict those most likely to develop poor health; To what extent can early years' interventions reduce child health inequalities?
---
Type of member: Regular (since 2013)
---
Telephone: 0141 353 7607
Email Address: anna.pearce@glasgow.ac.uk
Mailing Address: MRC/CSO Social and Public Health Sciences Unit, University of Glasgow, 200 Renfield Street Glasgow, G2 3QB
---
Current research interests
Gaining a better understanding of child health inequalities and how policy might intervene. In particular: the use of longitudinal/cohort data and cross-country comparisons, and more recently the application of causal modelling, for assessing (or anticipating) policy impacts of child health inequalities.
Research priorities
Pathways and mechanisms: Cumulative and additive social risk exposures (e.g. transient v. persistent poverty). Intergenerational influences. | Methodological issues: Methods for examining change over time including longitudinal effects studies. Need to study social gradients as well as poverty. Which indicators? for example, perception of health vs. objective measures of health (these may be more reliable in studying mechanisms). Root cause analysis to inform policy change.
---
Selected publications
Rougeaux, E., Hope, S., Law, C. and Pearce, A. (2017) Have health inequalities changed during childhood in the New Labour generation? Findings from the UK Millennium Cohort Study. BMJ Open, 7(1), e012868 http://bmjopen.bmj.com/content/7/1/e012868
Bannink, R., Pearce, A., & Hope, S. (2016). Family income and young adolescents' perceived social position: associations with self-esteem and life satisfaction in the UK Millennium Cohort Study. Archives of Disease in Childhood, 101(10), 917-921. doi:10.1136/archdischild-2015-309651 http://adc.bmj.com/content/early/2016/03/08/archdischild-2015-309651.short?rss=1
Pearce, A. , Sawyer, A. C.P., Chittleborough, C. R., Mittinty, M. N., Law, C. and Lynch, J. W. (2016) Do early life cognitive ability and self-regulation skills explain socio-economic inequalities in academic achievement? An effect decomposition analysis in UK and Australian cohorts. Social Science and Medicine, 165, pp. 108-118. http://www.sciencedirect.com/science/article/pii/S0277953616303707?via%3Dihub
Pearce, A., Marshall, H., Bedford, H., & Lynch, J. (2015). Barriers to childhood immunisation: Findings from the Longitudinal Study of Australian Children. Vaccine, 33(29), 3377-3383. doi:10.1016/j.vaccine.2015.04.089
profile updated: 10/02/2017