INRICH Members
To become an INRICH member, researchers must demonstrate their involvement in research on child health inequalities through their research themes and publications, and that they are actively involved in research examining the link between poverty/low SES/income inequalities and child health. Please contact us at inrich@centrelearoback.ca
---
Featured Members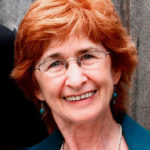 Louise Séguin
Department of Social and Preventive Medicine, Université de Montréal
Retired professor and now researcher at the same Department of Social and Preventive Medicine at the Université de Montréal. Member of the Institute of Research in Public Health of the Université de Montreal and of the Lea-Roback research center. From the beginning my research was always about the relationships between poverty and child health or maternal health. For the last 15 years I have been involved with my research team in the analysis of data from the Quebec Longitudinal Study of Child Development. We examined longitudinally the links between diverse expositions to poverty and their timing, and child physical health to clarify the mechanisms underlying these links.
After a training in medicine and pediatrics at the Université de Montréal I specialized in Public Health (Maternal and Child Health) at the University of California at Berkeley. Beside my appointment at the Université de Montréal as a professor I was also consultant for Children and Youths programs of our Public Health Departments from which I am now retired.
Nikiema, B., Spencer, N., & Seguin, L. (2010). Poverty and Chronic Illness in Early Childhood: A Comparison Between the United Kingdom and Quebec. Pediatrics, 125(3). doi:10.1542/peds.2009-0701
View full profile
---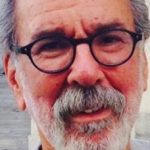 Michael Weitzman
New York University
Dr. Michael L. Weitzman is Professor of Pediatrics and Environmental Medicine at New York University School of Medicine and Professor of Global Public Health at the New York University School of Global Public Health. The focus of his entire career has been on understanding the social and environmental determinants of child and family health and the means to prevent or attenuate the effects of such exposures. He received his B.A. degree from CUNY Brooklyn College, his M.D. degree from SUNY Upstate Medical Center and completed clinical training in Pediatrics at SUNY Upstate Medical Center prior to studying health services research at the Harvard School of Public Health. Dr. Weitzman has served as Chief of the Divisions of General Pediatrics at two medical schools and Chair of Pediatrics at another while also having served as Director of Parent and Child Health Services for the City of Boston and leading multiple federally funded fellowship programs in Academic General Pediatrics and Pediatric Primary Care. He also was a member of the National Advisory Committee of the Robert Wood Johnson Academic Generalist Faculty Scholars Program and has mentored well over 100 individuals from Pediatrics and countless other child-health related fields.


Weitzman, M., Rosenthal, D.G., Liu, Y.H. (2011). Paternal depressive symptoms and child behavioral or emotional problems in the United States. 128(6):1126-34. http://pediatrics.aappublications.org/content/128/6/1126.long
View full profile
---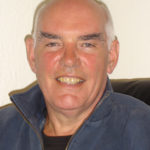 Nicholas Spencer
School of Health and Social Studies, University of Warwick
Nick Spencer trained as a paediatrician and held the first UK post as a social paediatrician working across the hospital/community divide. In 1990 he was appointed Professor of Community Child Health at the University of Warwick and Consultant Community Paediatrician in Coventry. In addition to clinical and managerial responsibilities in Coventry, he was responsible for leading the development of the Warwick Masters (MSc) course in Community Child Health and developing a research programme in the social determinants of child health. He was national chair of the British Association for Community Child Health and a member of the Advocacy committee of the Royal College of Paediatrics and Child Health. Following retirement in 2003, he has continued to pursue his research interests with colleagues at the University of Warwick and the University of Montreal. He is the founder, along with Louise Seguin, of INRICH.
Spencer, N. J., Blackburn, C. M., & Read, J. M. (2015). Disabling chronic conditions in childhood and socioeconomic disadvantage: a systematic review and meta-analyses of observational studies. BMJ Open, 5(9). doi:10.1136/bmjopen-2014-007062 – Full Text PDF
View full profile
---
---