INRICH Member Profile Card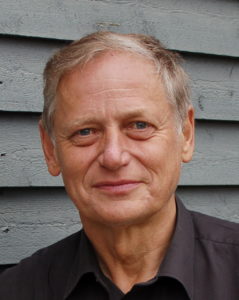 Sven Bremberg
Karolinska Institute, Swedish National Institute of Public Health
---
Senior consultant in Child and Adolescent Public Health, Swedish National Institute of Public Health, 2009- .
Head, Swedish National Institute of Public Health, Child & Adolescent Public Health Unit, 2001-2009.
Associate professor, Karolinska Institute, 1992- .
Board Specialist of Social Medicine, 1991.
Doctorate in paediatrics/social paediatrics, 1987.
Board Specialist of Paediatrics, 1976.
MD, Karolinska Karolinska Institute, 1970.
---
Type of member: Regular
---
Telephone: +46 706 899753
Email Address: sven.bremberg@letter.st
Mailing Address: Färgargårstorget 52, 116 43 Stockholm
---
Collaborative Projects
Policy development
Current research interests
The relationship between average improvement of child health and equity in child health.
Health effects of preschools.
Health effects of education.
Health effects of universal parenting support.
Studies of policy implementation.
Mental health in adolescents and young adults - upstream causes of the raise of disorders in Europe since the early 1990s.
|
Methodological issues:
Methods for examining change over time including longitudinal effects studies.
---
Selected publications
Bremberg, S. (2012). The Swedish perspective – A puzzle. Social Science & Medicine, 74(5), 668-670. doi:10.1016/j.socscimed.2011.12.002
Bremberg, S. (2011). Social inequalites in health in Swedish children and adolescents - a review (Rep.) (2nd edition). Stockholm: National Institute of Public Health Sweden.
Sellstrom, E., Bremberg, S., & O'campo, P. (2010). Yearly incidence of mental disorders in economically inactive young adults. The European Journal of Public Health, 21(6), 812-814. doi:10.1093/eurpub/ckq190
Lager, A., Bremberg, S., & Vagero, D. (2009). The association of early IQ and education with mortality: 65 year longitudinal study in Malmo, Sweden. Bmj, 339(Dec11 1). doi:10.1136/bmj.b5282
Bremberg, S. (2003). Does an increase of low income families affect child health inequalities? A Swedish case study. Journal of Epidemiology & Community Health, 57(8), 584-588. doi:10.1136/jech.57.8.584