INRICH Member Profile Card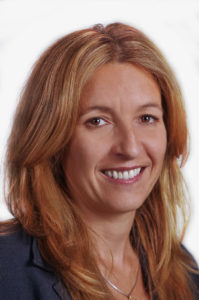 Sonia Lupien
Université de Montréal
---
Sonia Lupien is Scientific Director of the Mental Health Research Centre Fernand Seguin at Hospital Louis H Lafontaine, and is an associate professor with the Department of Psychiatry at Université de Montréal. She is also the Founder and Director of the Centre for Studies on Human Stress (www.humanstress.ca). Dr. Lupien's research interests focus on the effects of stress over the human lifespan.
---
Type of member: Regular
---
Telephone: (514) 251-4015 extension 2337
Email Address: sonia.lupien@umontreal.ca
Mailing Address: Centre de recherche Fernand Seguin Hôpital Louis H Lafontaine, 7401 rue Hochelaga, Montréal, Québec H1N 3M5
---
Collaborative Projects
The ELDEQ study with Louise Seguin
Current research interests
Effects of stress (particularly stress hormones) on learning and cognitive function across the lifespan

Effects of stress throughout development

Effects of socioeconomic status on stress hormones and cognitive function across the lifespan

Research priorities
Pathways and mechanisms: Cumulative and additive social risk exposures (e.g. transient v. persistent poverty). Stress and allostatic load. Social into the biological and epigenetic. | Methodological issues: Need to study social gradients as well as poverty. Multi-level studies - Society, Family & Individual. | Other:
New interventions to prevent the negative effects of stress on child development (e.g. The Destress for Success Program developed by the Centre for Studies on Human Stress - www.humanstress.ca).
---
Selected publications
Juster, R., Mcewen, B. S., & Lupien, S. J. (2010). Allostatic load biomarkers of chronic stress and impact on health and cognition. Neuroscience & Biobehavioral Reviews, 35(1), 2-16. doi:10.1016/j.neubiorev.2009.10.002
Marin, M., Pilgrim, K., & Lupien, S. J. (2010). Modulatory effects of stress on reactivated emotional memories. Psychoneuroendocrinology, 35(9), 1388-1396. doi:10.1016/j.psyneuen.2010.04.002