INRICH Member Profile Card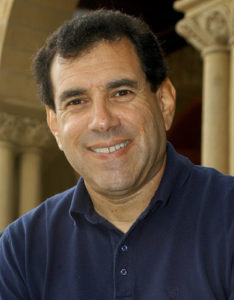 Paul Wise
University of Stanford
---
Dr. Wise is the Richard E. Behrman Professor of Child Health and Society and Professor of Pediatrics at Stanford University School of Medicine and Senior Fellow in the Freeman-Spogli Institute for International Studies at Stanford University. Prior to moving to Stanford University, Dr. Wise was Vice-Chief of the Division of Social Medicine and Health Inequalities in the Department of Medicine, Brigham and Women's Hospital. Dr. Wise received his A.B. and M.D. degrees from Cornell University, a Master of Public Health degree from the Harvard School of Public Health and did his pediatric training at the Children's Hospital in Boston. He served as Chair of the Steering Committee of the NIH Global Network for Women's and Children's Health Research between 2000 and 2006 and currently serves on the Secretary of the Department of Health and Human Service's Advisory Committee on Genetics, Health and Society.
---
Type of member: Regular
---
Telephone: 650-725-5645
Email Address: pwise@stanford.edu
Mailing Address: CHP/PCOR, 117 Encina Commons, Stanford, CA 94305-6019
---
Current research interests
U.S and international child health policy, the policy implications of gene-environment interaction, and the impact of medical innovation on disparities in child health. Current projects focus on the policy models that incorporate life-course effects and the provision of child health services in areas of unstable governance, particularly areas affected by ongoing civil strife, post-conflict and non-functioning local government.
Research priorities
Pathways and mechanisms: Cumulative and additive social risk exposures (e.g. transient v. persistent poverty). Social into the biological and epigenetic. Intergenerational influences. | Methodological issues: Methods for examining change over time including longitudinal effects studies. Need to study social gradients as well as poverty. Multi-level studies - Society, Family & Individual. Regional studies (within countries). Which indicators? for example, perception of health vs. objective measures of health (these may be more reliable in studying mechanisms). Root cause analysis to inform policy change. | Other:
Implications of gene-environment interaction and life-course effects on child rights and health policy
---
Selected publications
Wise, P. H., & Blair, M. E. (2007). The UNICEF Report on child well-being: a commentary. Amb Peds, 7, 265-7.
Wise, P. H. (2004). The Transformation Of Child Health In The United States. Health Affairs, 23(5), 9-25. doi:10.1377/hlthaff.23.5.9