INRICH Member Profile Card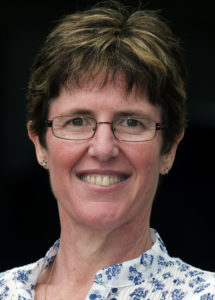 Lynn Kemp
Liverpool Hospital
---
Lynn Kemp is Associate Professor and Director of the Centre for Health Equity Training Research and Evaluation, part of the UNSW Centre for Primary Health Care and Equity. Lynn is a primary health care researcher who is actively developing an early childhood research agenda that seeks to develop and implement effective and sustainable interventions to improve outcomes for children living in socioeconomic disadvantage. Lynn led the Australian randomised trial of sustained nurse home visiting intervention and long-term outcomes for children in a disadvantaged community (the MECSH study).
---
Type of member: Regular
---
Telephone: +61418436588
Email Address: l.kemp@unsw.edu.au
Mailing Address: CHETRE, Level 3, Ingham Institute, 1 Campbell St, Liverpool, NSW 2170, Australia
---
Collaborative Projects
Lynn is currently working with Sue Woolfenden on studies of equity in child developmental screening, with Sharon Goldfeld on the right@home trial of sustained nurse home visiting for vulnerable families, and with John Lynch on a quasi-experimental trial of sustained home visiting for Indigenous families.
Current research interests
Lynn Kemp is a nurse researcher whose work focuses on the trialing and population-wide implementation of effective interventions to address health inequalities in early childhood, including sustained nurse home visiting, volunteer home visiting and system interventions to improve policy decision-making in communities.
Research priorities
Pathways and mechanisms: Cumulative and additive social risk exposures (e.g. transient v. persistent poverty). | Methodological issues: Methods for examining change over time including longitudinal effects studies. Need to study social gradients as well as poverty. Multi-level studies - Society, Family & Individual.
---
Selected publications
Woolfenden, S., Goldfeld, S., Raman, S., Eapen, V., Kemp, L., & Williams, K. (2013). Inequity in child health: The importance of early childhood development. Journal of Paediatrics and Child Health, 49(9). doi:10.1111/jpc.12171
Kemp, L., Harris, E., McMahon, C., Matthey, S., Vimpani, G., Anderson, T., . . . Zapart, S. (2011). Child and family outcomes of a long-term nurse home visitation program: a randomised controlled trial. . Archives of Disease in Childhood, 96, 533-540.