INRICH Member Profile Card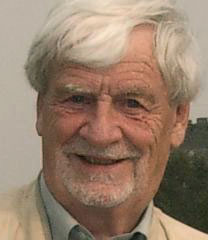 Lennart Kohler
Nordic School of Public Health
---
Currently retired but continues to be heavily involved.
Medical education, Lund, Sweden. Lennart Köhler worked as head of Child Health Services in a Swedish county, Professor of Social Medicine, then Social Pediatrics, and Dean 1978–1995 at the Nordic School of Public Health, Göteborg. Founder and Secretary General of the European Society for Social Pediatrics (ESSOP) 1977-1987, Honorary President from 1987. President of Association of Schools of Public Health in the European Region (ASPHER) 1987-1989. Associate Professor of Social Pediatrics, Lund; Head of Child Health Services, Malmo County.
Temporary adviser to WHO in public health and child health. Member of the Advisory Board of the WHO Kobe Centre, Japan, 1996-2001. Member of the Editorial Boards of Child: Care, Health and Development (London); European Journal of Public Health (London); International Journal of Health Sciences (Groningen); Developmental Period Medicine (Warsaw).
---
Type of member: Regular
---
Telephone: +46708593976
Email Address: lennart.kohler@outlook.com
Mailing Address: Nordic School of Public Health, Box 121 33, SE-402 42, Goteborg, Sweden
---
Collaborative Projects
ESSOP work with Nick Spencer
Current research interests
Child Public Health, particularly Child Health Indicators and Child Health Inequity.
Research priorities
Pathways and mechanisms: Cumulative and additive social risk exposures (e.g. transient v. persistent poverty). | Methodological issues: Methods for examining change over time including longitudinal effects studies. Need to study social gradients as well as poverty. Multi-level studies - Society, Family & Individual.
---
Selected publications
Bernntsson, L. T., Ringsberg, K. C., Eriksson, B., & Köhler, L. (2015). Health, economy and social capital in Nordic children aged 13-17 years and their families: changes between 1984, 1996 and 2011. International Journal of Healthcare, 2(1). doi:10.5430/ijh.v2n1p51
Köhler, K. (2010). Child Health Index in a disadvantaged part of a rich city. Goteborg: Nordic School of Public Health.
Niclasen, B., & Köhler, L. (2009). Core Indicators of Children's Health and Well-Being at the Municipal Level in Greenland. Child Indicators Research, 2(2), 221-244. doi:10.1007/s12187-009-9035-9
Köhler, L. (2006). Health indictors for Swedish children. A contribution to a municipality index. Stockholm: Save the Children.
Pedersen, C. R., Madsen, M., & Köhler, L. (2005). Does financial strain explain the association between children's morbidity and parental non-employment? Journal of Epidemiology & Community Health, 59(4), 316-321. doi:10.1136/jech.2003.013839
Rigby, M., Köhler, L., Blair, M., & Reli, M. (2003). Child Health Indicators for Europe. A priority for a caring society. European Journal of Public Health, 13(3-supplement), 38-46.