INRICH Member Profile Card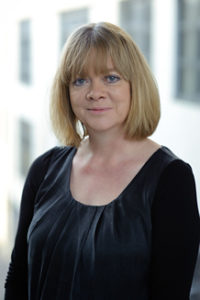 Kate Pickett
University of York
---
Trained in biological anthropology, nutritional sciences and epidemiology, Kate Pickett is Professor of Epidemiology and Programme Leader for the MPhil/PhD in the Department of Health Sciences at the University of York. She is an NIHR Career Scientist, a fellow of the New Economics Foundation and A Fellow of the Royal Society for Arts. She is co-author with Richard Wilkinson, of The Spirit Level: Why More Equal Societies Almost Always Do Better, and a director of The Equality Trust.
---
Type of member: Regular
---
Telephone: 01904 321377
Email Address: kp6@york.ac.uk
Website Address: https://www.york.ac.uk/healthsciences/our-staff/kate-pickett/#profile
Mailing Address: Department of Health Sciences, Seebohm Rowntree Building, Area 2, University of York, Heslington, York, YO10 5DD, UK
---
Current research interests
One programme of research focuses on the social determinants of health, including the influences of such factors as social class, income inequality, neighbourhood context and ethnic density on such varied outcomes as mortality and morbidity, teenage birth, obesity, Sudden Infant Death Syndrome and health-related behaviours. A second research agenda focuses on smoking in pregnancy; its causal role in relation to behavioural problems in children and its psychosocial context.
Research priorities
Pathways and mechanisms: Cumulative and additive social risk exposures (e.g. transient v. persistent poverty). Social into the biological and epigenetic. Intergenerational influences. | Methodological issues: Methods for examining change over time including longitudinal effects studies. Need to study social gradients as well as poverty. Multi-level studies - Society, Family & Individual. Root cause analysis to inform policy change.
---
Selected publications
Pickett, K., & Wilkinson, R. (2007). Child well-being and income inequality in rich societies: Ecological cross sectional study. BMJ, 335(7629), 1080-1086.
Pickett, K., & Pearl, M. (2001). Multi-level analyses of neighborhood social environments and health outcomes: a critical review. Journal of Epidemiology and Community Health, 55, 111-122.
profile updated: 06/22/2017