INRICH Member Profile Card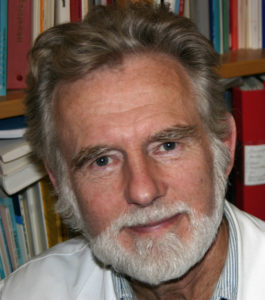 Jonas Ludvigsson
Karolinska Institutet
---
1969 MD, 1976 PhD, 1977 Ass Prof, 1983 Acting professor, 1985 Full professor of Pediatrics, Linköping univerfsity. Since 2010 Professor emeritus, in full activity.
Published ca 400 original scientific publications eg in Nature x 2, Lancet x 2, New Engl J Med x 3 etc and been main turor for >20 PhD students who have presented their thesis.
Presently: Chairman of Diabetes Research Centre, Linköping university; Chairman of International Diabetes Federation´s Task Force f Diabetes in children and adolescents
---
Type of member: Regular
---
Telephone: +4613 286854
Email Address: jonasludvigsson@yahoo.com
Mailing Address: Div of Pediatrics, University Hospital, SE-58185 Linköping, Sweden
---
Collaborative Projects
Socioeconomic Inequalities and Child Health: Elucidating pathways from an international perspective together with Louise Seguin; Nicholas Spencer; Kate Pickett; Elizabeth Quon; Anders Hjern; Faresjö Tomas; Ludvigsson Johnny; Gilles Paradis; Dr Marie Lambert; Sonia Lupien; Lise.Gauvin
Current research interests
Etiology and pathogenesis of Type 1 diabetes

Prediction and prevention of Type 1 diabetes

Immune intervention in Type 1 diabetes

The importance of environmental factors ( eg socio-psychological) for development of diabetes ( type 1 and 2), obesity, allergy, rheumatoid arthritis, celiac disease etc.

Project leader for ABIS ( All Babies in Southeast Sweden), a prospective cohort of 17000 children born 1997-1999.
Research priorities
Pathways and mechanisms: Cumulative and additive social risk exposures (e.g. transient v. persistent poverty). Stress and allostatic load. Social into the biological and epigenetic. | Methodological issues: Methods for examining change over time including longitudinal effects studies. Regional studies (within countries).
---
Selected publications
Ludvigsson, J. (2012). GAD65 antigen therapy in recently diagnosed type 1 diabetes mellitus. N Engl J Med, 366(5), 433-42.
Karlén, J., Ludvigsson, J., Frostell, A., Theodorsson, E., & Faresjö, T. (2011). Cortisol in hair measured in young adults - a biomarker of major life stressors? BMC Clinical Pathology, 11(1). doi:10.1186/1472-6890-11-12